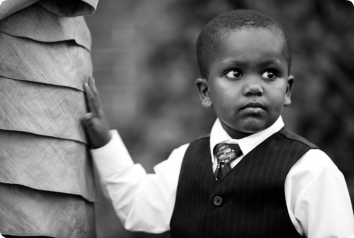 Last Friday my son arrived home from school with a friend. He opened the front door, calling out, "Hi, Mom!" Turning to his friend, he added, "Dude, I have two moms. That means I have eight grandparents."
His friend casually replied, "Yeah, I know," as they dropped their backpacks in the middle of the entryway and headed to the kitchen.
Earlier that morning, before leaving for school, he gave me a big hug and said, "I love you Mom, you're my best mom right here." I said, "I love you, too, so very much."
I love this son of mine like crazy and he loves me back. He also loves his Ethiopian mommy, his first mom, who cared for him as he grew in her body and then for the first month of his life.
We honor the love he has and the bond they share.
We traveled to Ethiopia to bring him home when he was four months old.  We wanted to meet his mother, if possible, and we wanted her to meet us.
Thankfully, after searching, following leads, and traveling, we found Miheret. We met each other and she was able to say goodbye.
We haven't heard from her in a number of years and I pray we will.
I accept Facebook friend requests from anyone who may be remotely related to her, just in case.
My son's heart longs to connect with her, talk with her, and hopefully see her again.
He once told me that when he's grown he plans to live with her part of the year and take care of her, and then live with us the rest of the year. He has a beautiful heart.
More Than One Family
Our children have more than one family – their families of origin and their families by adoption. They are connected to both by invisible bonds.
We cannot deny this. Even when it is uncomfortable, painful, frightening, or threatening to our role as parents, we must open our hearts wide and let them express their feelings about their birth/first families.
Some children have memories they can recall, others, like my son, have pre-verbal memories from when they were very young. Those memories may not be easily accessible, but they are stored in their brains.
Some children's first families hurt them making this far more complicated. But our children know they were created by these parents, and born to these parents.
When we dishonor the ones who made them, they may feel deep in their core we are dishonoring something inherent in them.
This can be complicated stuff pulling our hearts in lots of directions. It's a good idea to have an adoptive mom friend and support each other as we process through our thoughts and feelings.
First Mom
As a first mom myself, you would think this would be easy, but that's not always true.
This same son once innocently asked me, with no harm intended, when I was going to take him back to his mom in Ethiopia. I hardly knew what to say and had to collect myself before answering.
And on the tumultuous occasions when a child has thrown the "You're not my real mom!" dagger, it has struck my heart with force strong enough to nearly take my breath away.
Like I said, have a good friend, a safe friend, who will let you pour out your heart and speak truth to you.
Reaching Out
This morning I pulled up an email sent to me four years ago from a friend of my son's mother. It's the last communication we received.
I wrote an email asking about her, saying it's important to our family, to our son.
Then I searched for her on Facebook – something I do from time to time, never with success.
I trust God's timing and his plan for my son's life. I also know my son trusts me; when we pray for his mother and I say I care about her, I need to be sure it's true.
It is a weighty honor to be an adoptive mother; I carry it with an open heart.
About the Author: Lisa Qualls is the mother of twelve by birth and adoption, and sometimes more through foster care. She shares her honest reflections on her website One Thankful Mom where this post was originally published. You can find her on Facebook and Instagram.
Photo credit: Kara Pennington Photography